our loving impact
Love is why we work every day to raise the bar and set a new standard for animals in our country. We invest in dedication, determination and innovation. We support the organizations who have the biggest hearts and save the most lives. And in doing so, we're creating a new future for animals and the people who love them.
$300 million
invested
4,000
Animal
Welfare Partners
6.5 million
animals adopted
areas of impact
Petco Love (formerly Petco Foundation) invests in organizations that have the most impact. Through a decision model designed to evaluate and assess organizations alongside their peers, we empower those that are most productive and effective, and work with a relentless determination to succeed.
By donating in Petco store and on petco.com, adopting, volunteering and fostering your support makes it possible for us to celebrate 20 years of saving animal lives. Thank you for sharing our passion for animals and believing that together we can, and will, create a lifesaving nation.
Creating a Lifesaving Nation
We invest in animal welfare organizations that make the most lifesaving impact possible.
Helping Heroes
We support the impact that service, therapy and working pet heroes bring to their communities.
Fight Pet Cancer
Show your love for animals – and help fight pet cancer and provide lifesaving care for pets in need.
Innovation
We support innovation that advances change and promotes new approaches to lifesaving.
our investments at work
See Full Story
Mission K9
When Kristen Maurer learned that contract military working dogs are often euthanized or released, rather than being retired at home, she knew she had to do something. Kristen founded Mission K9 with the goal to rescue, reunite, re-home, rehabilitate and repair any retired working dog that has served mankind in...
Read more »
our impact through adoption in petco stores
Every day, we invest in pet adoption by supporting thousands of organizations across the country, by partnering with them to create pet adoption centers right in Petco stores. Learn more about our newest centers and the impact we're making in local communities.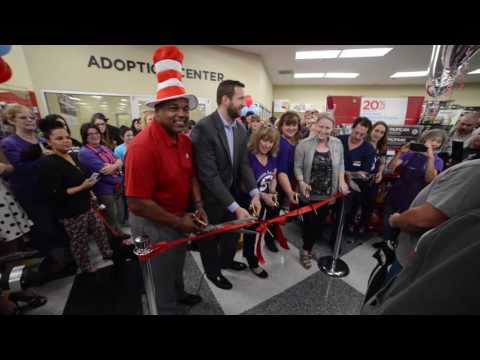 adopt the love of your life
Ready to add a new love to your family? There are so many wonderful pets right in your community waiting for loving homes. Put your love into action by adopting today — and spread the word that adoption is the way to go.