Arnold + Scooter
Quirky Dog Teaches Family the Value of Acceptance
Petco Love
Every Gift Saves Lives
---
Arnold + Scooter
Kahlua found us in late winter of 2016 at Spay and Save in Norristown, Pennsylvania.
While staying with Chrissy Daniels, a dear friend who happens to be the president of Spay and Save, she mentioned she had a dog at the shelter, which was rare since they mostly handle cat adoptions.
"We immediately fell in love with her."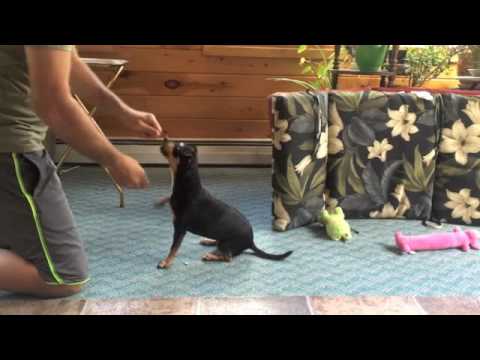 We immediately fell in love with her. But, through no fault of her own, she had issues that kept her from finding a forever home.
When we first brought her home, she was eager to please and quick to cower. We didn't know much about her former life, but she experienced what we called "episodes." We gave her space and let her work through them. With patience and acceptance, she blossomed and showed us her true sweet and frisky nature.
After a while, we called her Scooter because of her habit of darting back and forth. That name stuck and we decided since she was starting a new life, we would give her a new name, too. Learning a new name caused her some confusion and is the genesis of the song I wrote and video I made about her.
We accept Scooter and all her quirkiness. In return, she has accepted us too. Acceptance is a rare and wonderful thing. When those who love you, accept you, it frees you to be who you truly are.
We live in a quirky house, and that is okay with us.
Each year, the Petco Love invites adopters to share the story of how their adopted pet changed their lives during the annual Holiday Wishes campaign, giving the organization that they adopted from a chance to receive a grant award. This story by Arnold Richter won Spay and Save in Norristown, Pennsylvania a 2016 Holiday Wishes award.